Hire a HandyMan Escort in New Orleans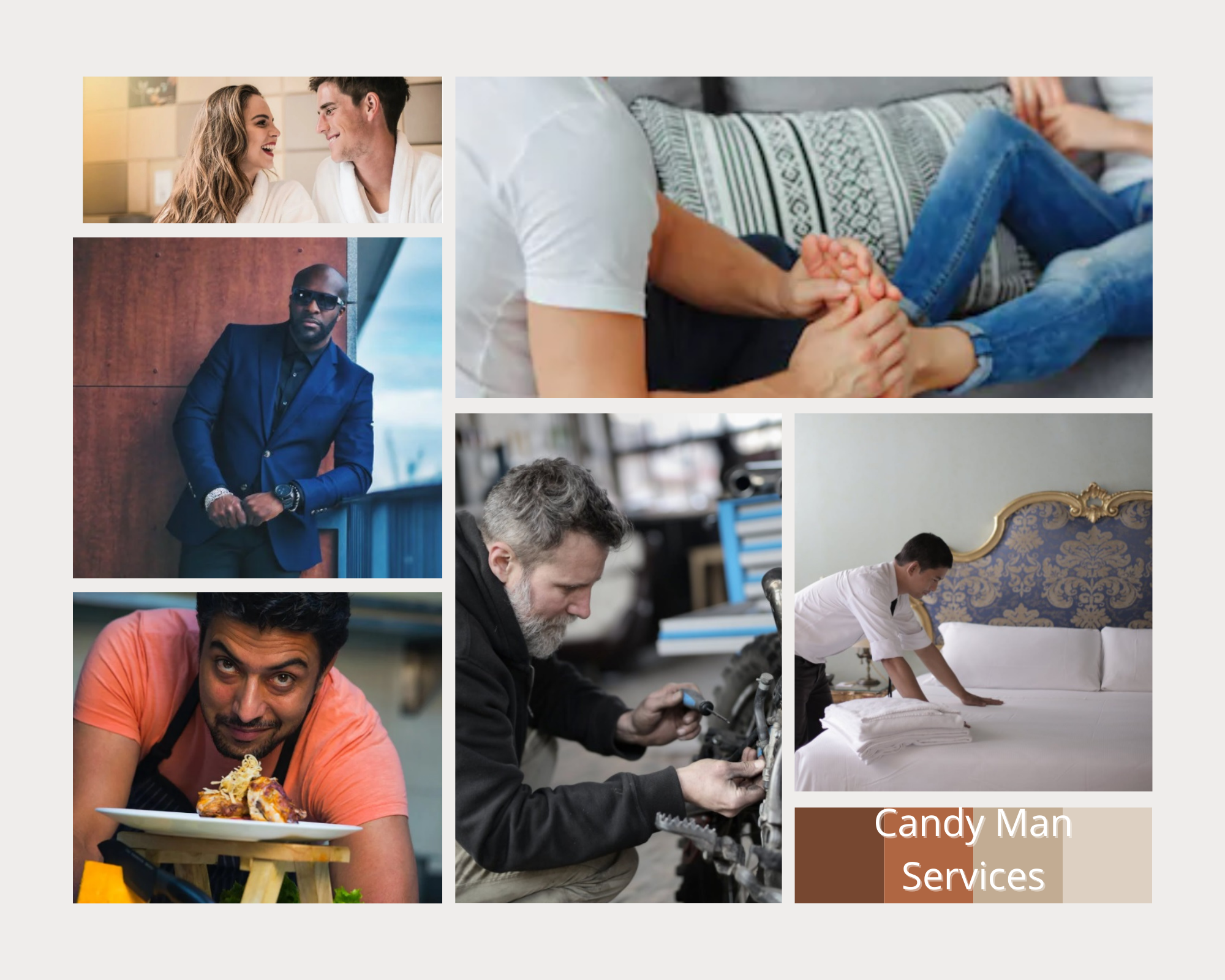 Are you a woman who is tired of calling around to find someone to help with home repairs, car maintenance and tasks around your house? Do you wish you could find a reliable man who is on-time, caring and enjoys taking care of your needs? Would you like that same man to visit you multiple times a month to fix anything you need and then cook for you, clean for you and rub your feet after he's done?
This isn't a fantasy for women in New Orleans. This can be YOUR life when you hire a HandyMan Escort through CandyMan Services in New Orleans.
Candy Man Services New Orleans.png
Women in New Orleans no longer have to worry about whether they will be swindled out of money by shady mechanics or left in the dark by unreliable repair men who don't take responsibility for the work they do. CandyMan Services hires the most reliable handymen in New Orleans who want to make sure that ALL of your needs are met.
Our roster of CandyMan Escorts will be there for you if you need anything at all and they WANT to be at your beckon call, 7 days a week.
Hire a CandyMan to–
Mow your lawn.
Hang up your drapes.
Fix the doorknobs.
Rub your feet.
Prepare a delicious meal for you and serve you.
Give you a relaxing foot rub.
Clean a room in your home.
Watch a movie that you enjoy.
Take you out on a date.
Maintain your car for you.
Wash your hair.
Run errands for you.
Cuddle with you.
Our roster of CandyMan Escorts want to fulfill your fantasies in any way that you want.
Everything your Ex wouldn't do, a CandyMan CAN…and he WILL.
Guaranteed.
How It Works
All CandyMan Escorts have had extensive background checks completed, regular COVID testing and have been personally trained by the owner of CandyMan Services, Madam Te-Erika, in the art of pleasing women. Madam Te-Erika is the author of How to Love a Powerful Woman, a guidebook for men who enjoy catering to strong women. She has invited every CandyMan into her home to educate them, test them and sample their skills so that every woman who books a CandyMan Experience will be assured that she will be pleased and safe.
After choosing your CandyMan from our roster of reliable men, you will meet your CandyMan in a public place for the initial Meet & Greet. If he pleases you during that meeting, you will feel comfortable having him in your home for a CandyMan Experience. Your CandyMan Experience can last up to 3 hours and during that CandyMan Experience he will do ANYTHING you want, no questions asked.
Your hunky CandyMan can clean up a room for you and then go into the kitchen and make dinner. After dinner he will clean the kitchen and then you can relax with a nice foot rub by strong hands that yearn to satisfy you.
There is no reason to wonder when Mr. Right will show up to your door.
We have scoured New Orleans for the most reliable men in town who have devoted themselves to pleasing women and they want to meet you TODAY.
Book a CandyMan, a reliable man on DEMAND.